Contract Tanning
If you are interested in keeping the alligator skins you have hunted, bring them to us!
How It Works
We take in your salted alligator hides (no whole animals). We accept belly skins or hornback skins. Please call before you bring the hides. Keep animal and hide out of direct sunlight and heat.
You choose the color and finish – limited colors and finishes for hornbacks. You will usually have your finished skins in 10 – 12 months, depending on the schedule of the tannery.
The cost to tan your hide is based on the measurement in centimeters at the widest point across the finished alligator hide. A deposit of approximately 50% is collected with the skin.
When should the skinning take place?
Skinning should take place as soon as possible after harvest.
What is the best mix for curing the hide?
A fine grain mixing salt works best for curing the hide and should be applied generously.
What kind of identification do you need on the hide?
All hides must be properly tagged and presented with proper license.
Not sure what to make with your finished alligator skins? We can help with that too. Choose from "Our Line" of products or talk to us about custom products.
We can also buy your alligator skins. Price varies with the market.
Please call to see if we are accepting skins before you come.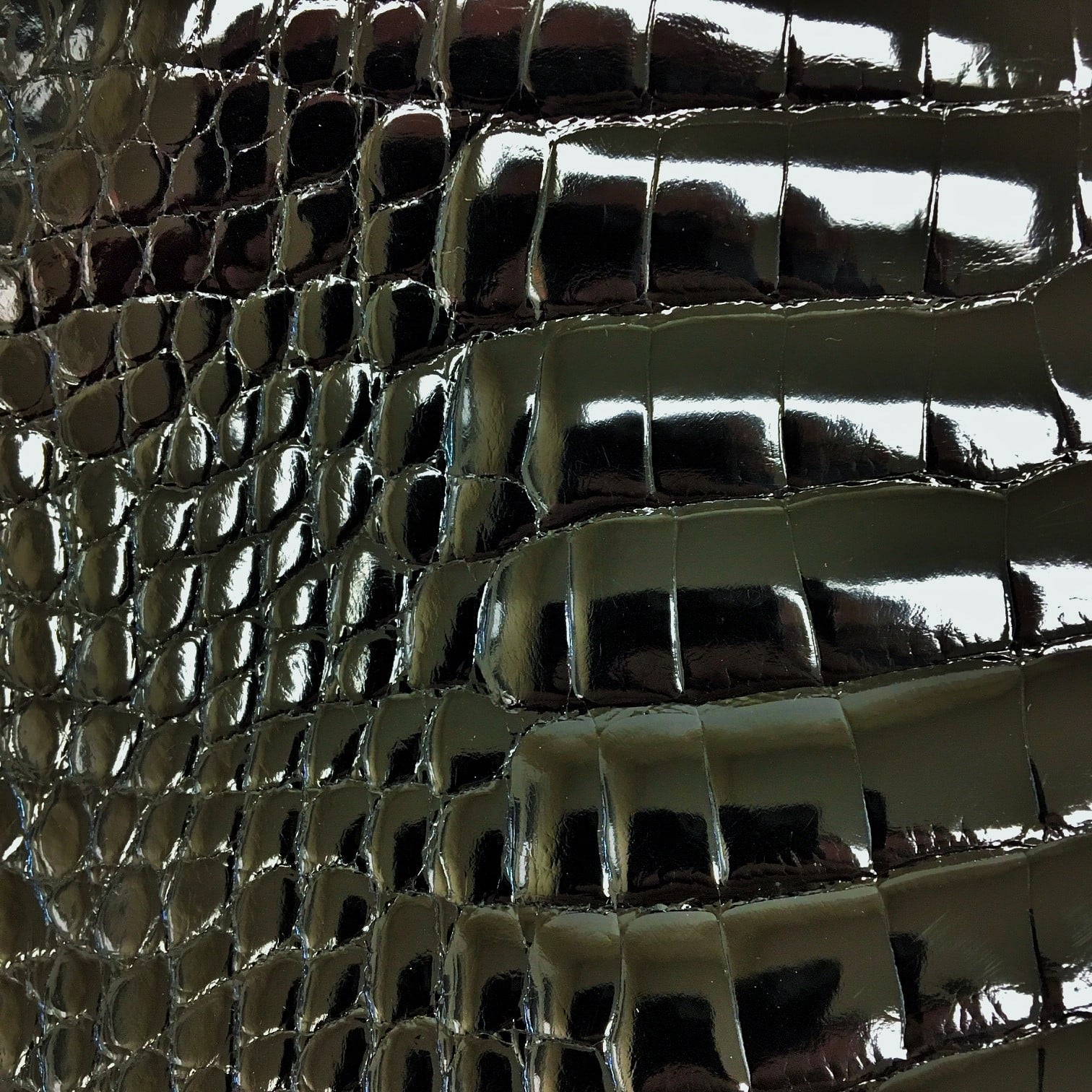 Black Glazed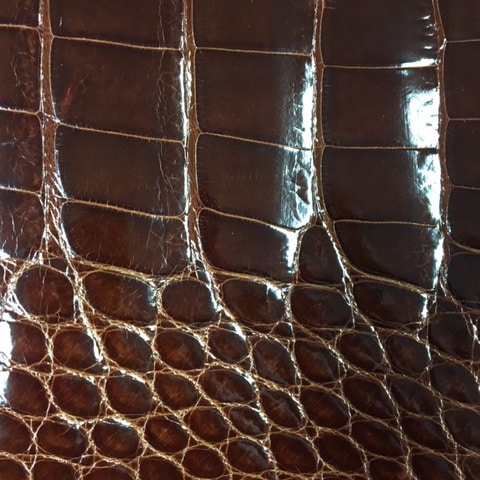 Brown Glazed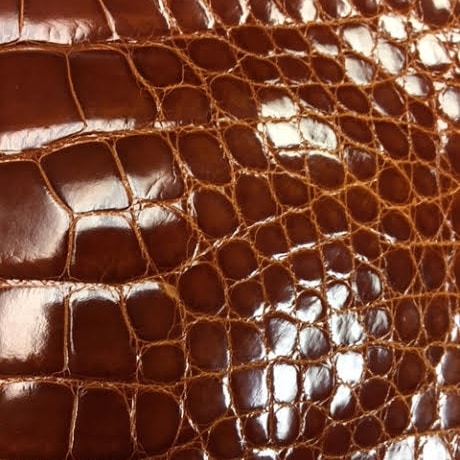 Cognac Glazed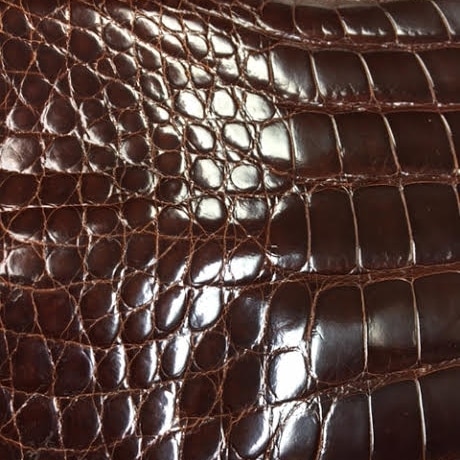 Gold Glazed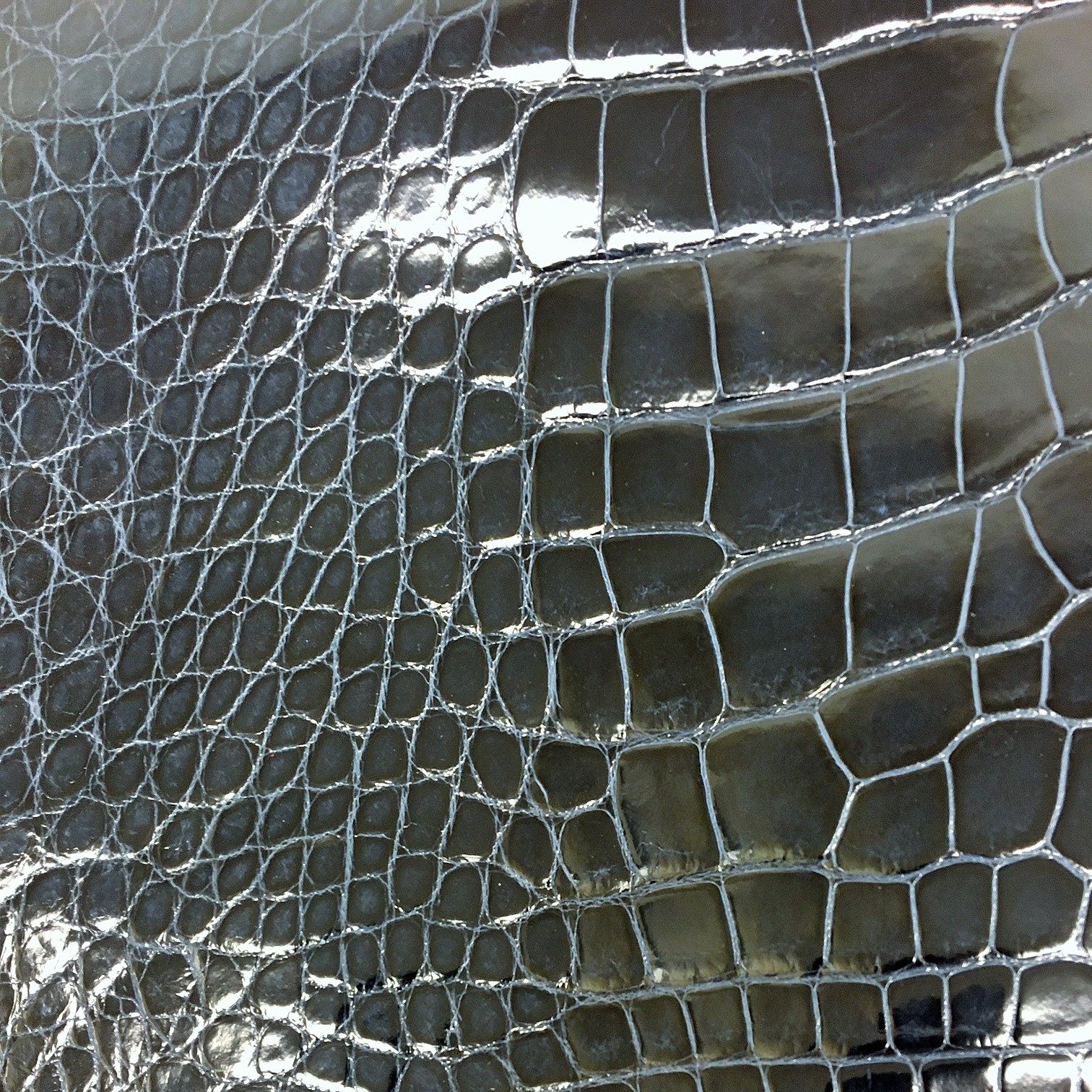 Navy Glazed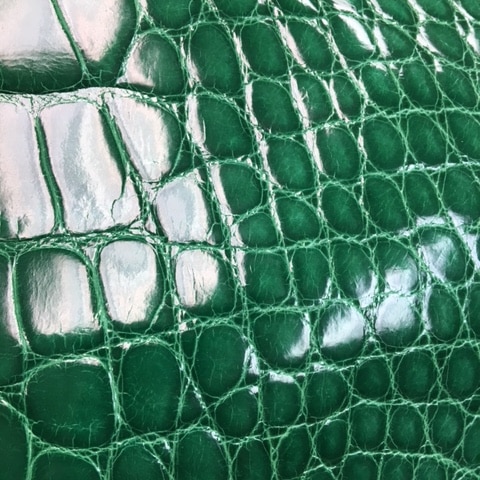 Forest Green Glazed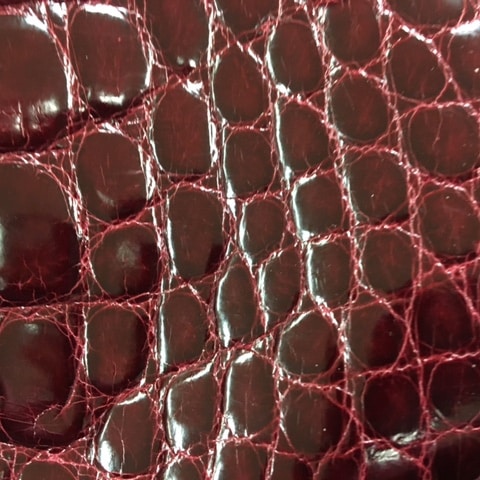 Burgundy Glazed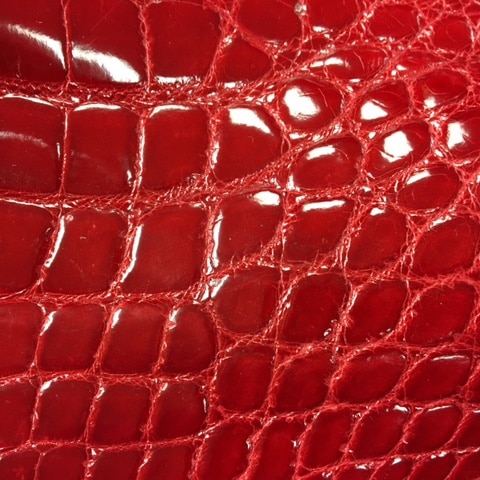 Red Glazed
Glazed Finish
The glazing of alligator and crocodile skins is performed with a special glazing machine. A polished glass or agate cylinder is fast-stroked under high pressure over the surface of the leather after it has been dyed and sprayed with finishing agents. The mirror-like finish which results produces the classic shiny appearance of alligator leathergoods.
Subject to Dye Lot Variation
Matte Finish
The production of matte finish alligator and crocodile skins does not involve the high-pressure stroking characteristic of the glazing process. Instead, a luster is achieved through buffing and the application of waxes and other finishing agents. This method of finishing, along with techniques such as the addition of oils to the leather and tumbling the skins in drums, produces the soft and supple feel characteristic of matte finish skins. This finish has gained wide acceptance among both manufacturers and consumers of high quality alligator and crocodile leathergoods
Subject to Dye Lot Variation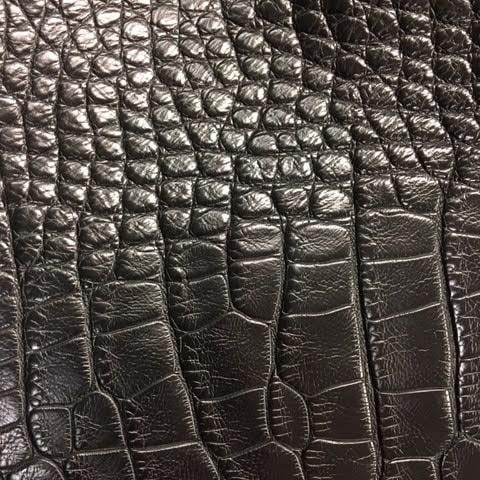 Black Matte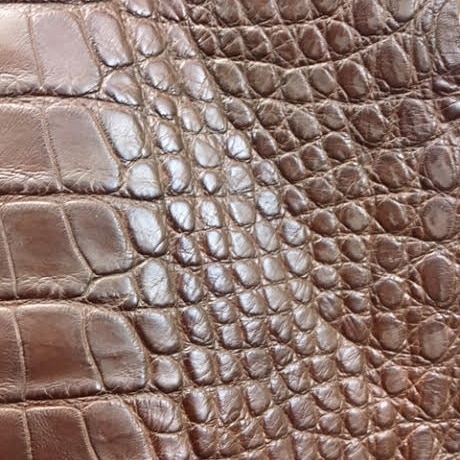 Chocolate Brown Matte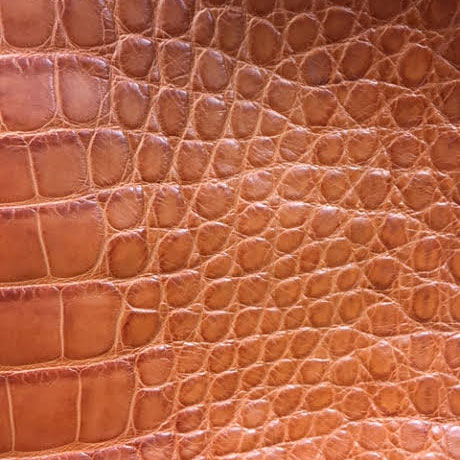 Cognac Matte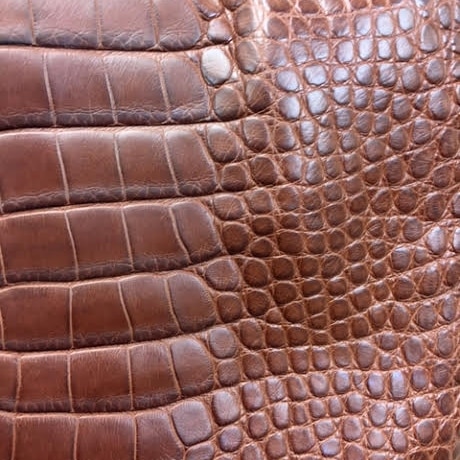 Gold Matte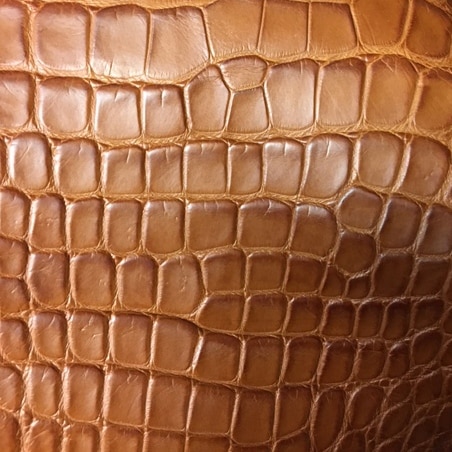 Cigar Matte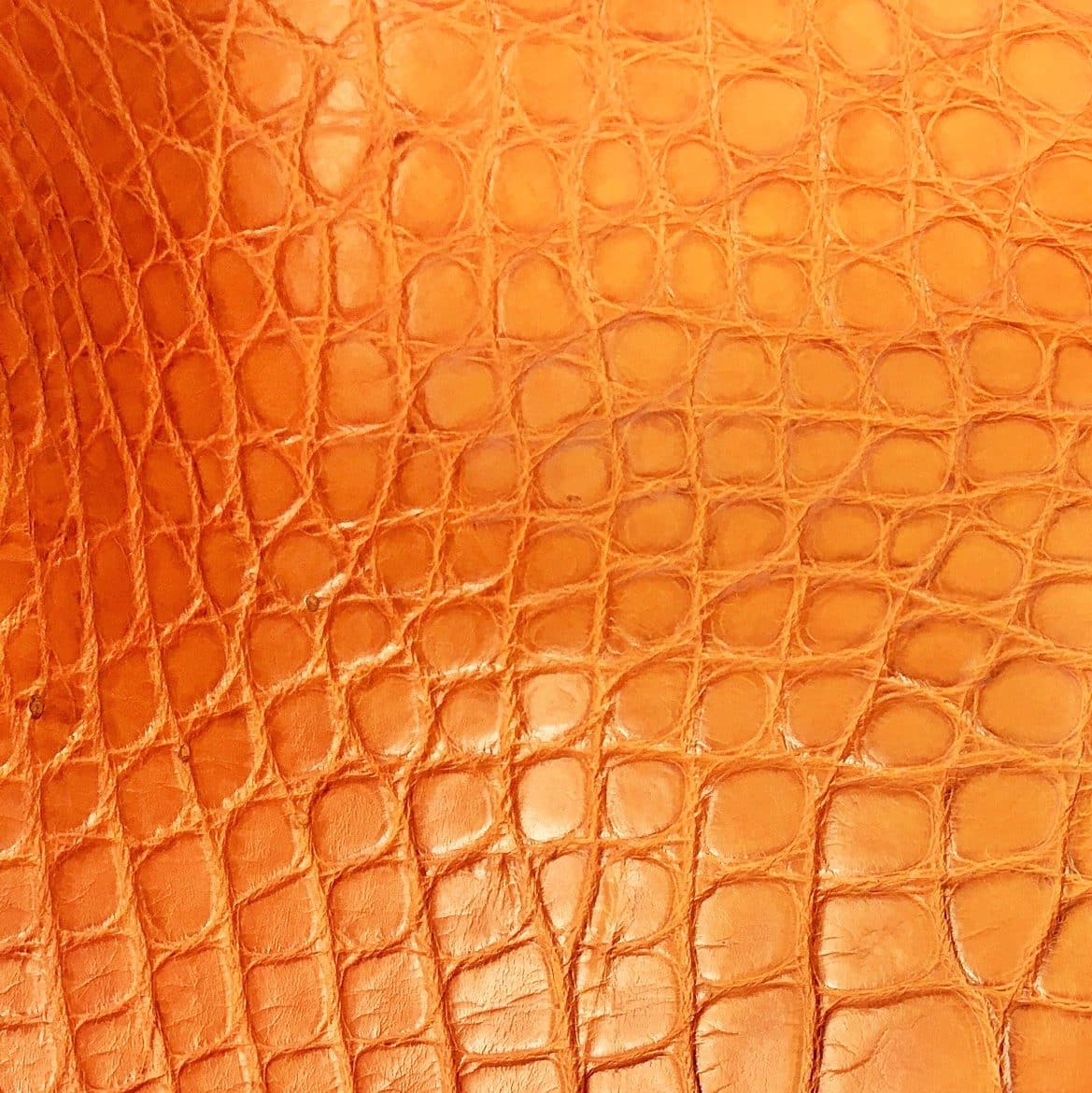 Almond Matte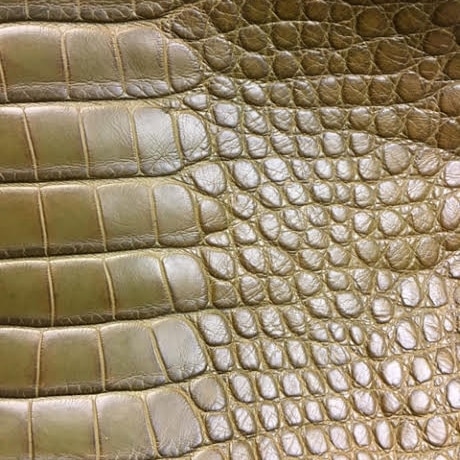 Loden Green Matte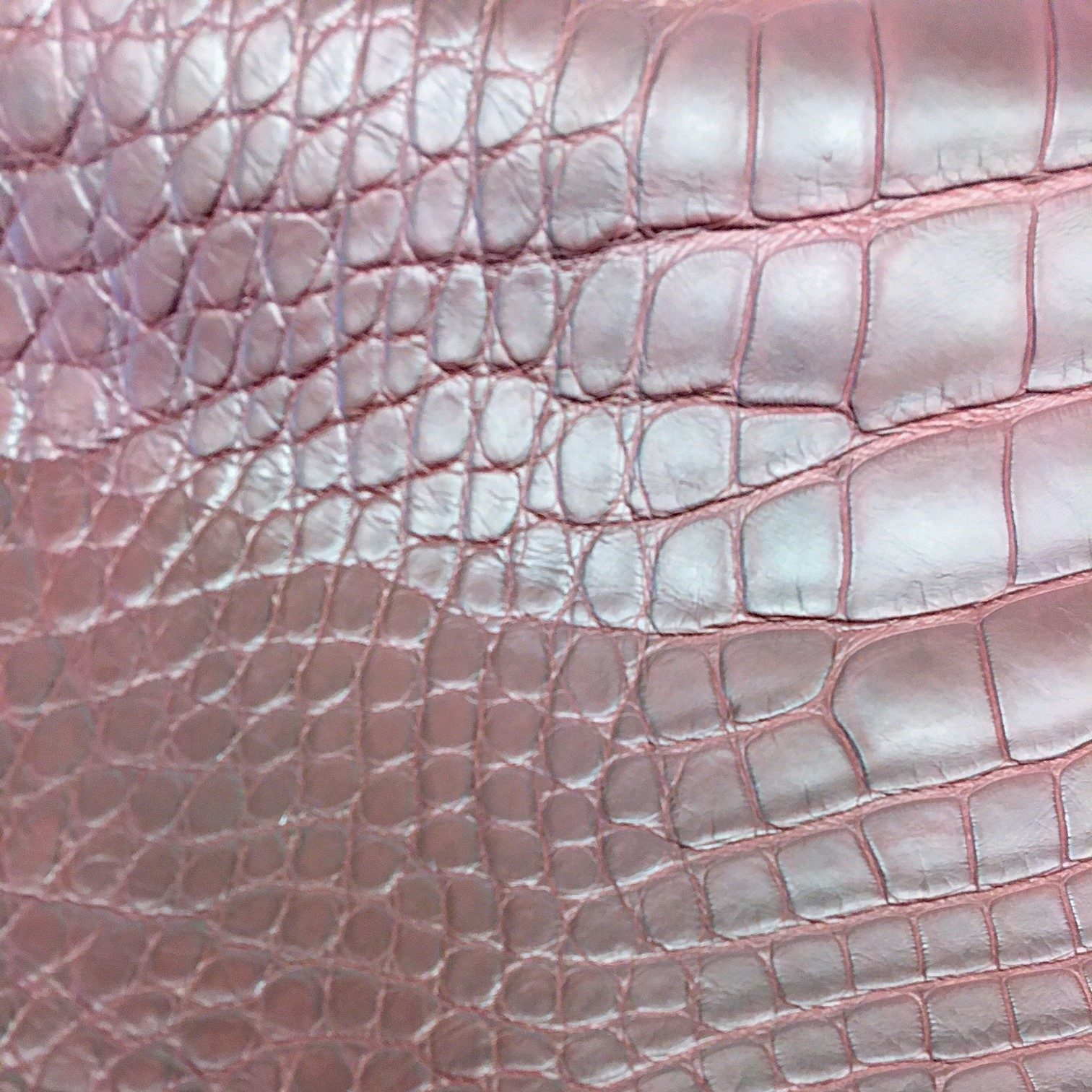 Burgundy Matte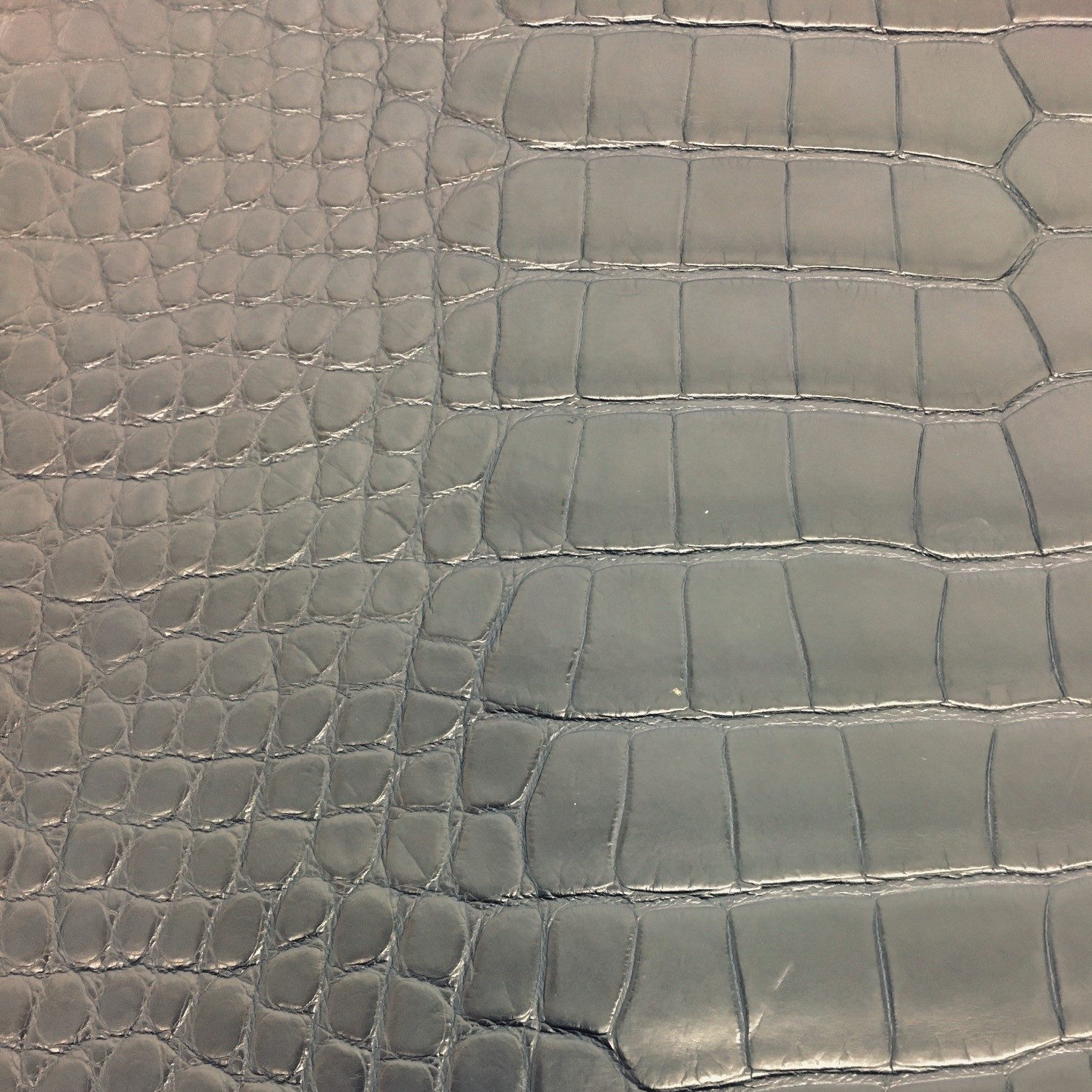 Navy Matte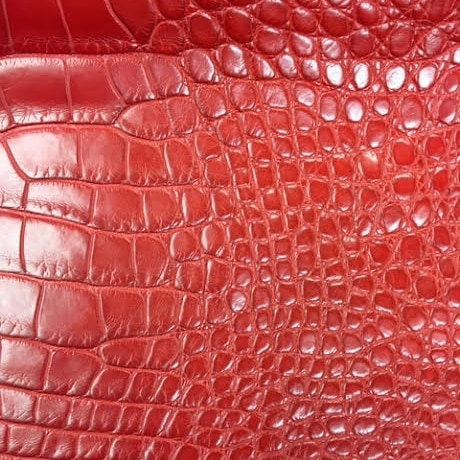 Red Matte